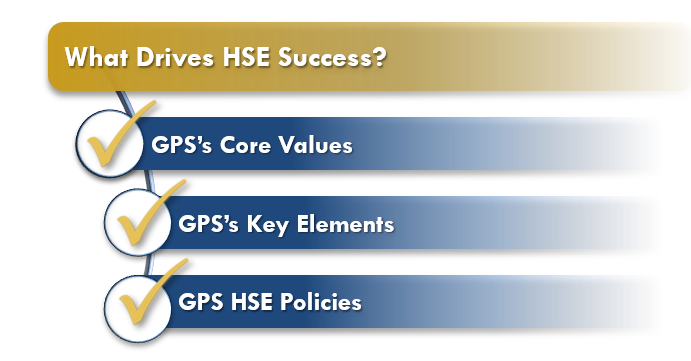 GPS is a safety award
winning company.
Recognized for Safety Excellence with over 10 Years of 0 Incidents!
GPS is committed to improving HSE performance in all industries we support through the use of standardized HSE objectives, reporting and measurement. Our team takes pride in doing things right the first time and in compliance with all business and government objectives.